Ceramic/Porcelain: Floor Tile (glazed)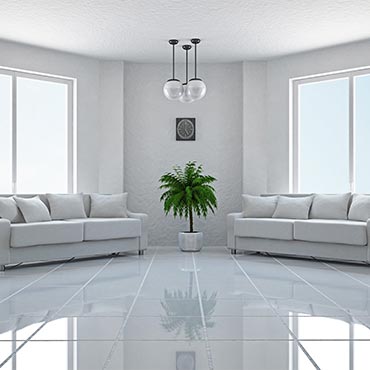 Glazed ceramic tile has an impervious facial finish fused to a semi-vitreous (3.0% - 7.0% water absorption) ceramic body. The color of the tile is derived from the glaze layer, not from the tile body, as the body color can differ from the surface color. Glazed ceramic meets the needs of many installations at a reasonable cost.
Brand Overview
---

---
Profile
|
Website
|
Design Tools
|
Install
|
Clean
|
Maintain
|
FAQs
Daltile is the country's leading manufacturer and distributor of ceramic, porcelain tile & natural stone. Built on a tradition of outstanding design, quality, and service, we set the standard for the entire industry. For over 70 years and counting, we answer the question WHY TILE? with trustworthy tile for floor, wall, and countertop that is proudly made in the USA.
---

---
Profile
|
Website
|
Warranty
|
Install
|
Maintain
|
FAQs
|
Green
American Olean is capitalizing on our prominent name recognition and historically strong reputation as a quality provider of high-end ceramic tile to both commercial and residential users. The American Olean brand is distributed through approximately 100 independent distributors who service about 5,000 retail outlets. We will continue to increase our presence in the independent distibutor channel to better service our customers, particularly in floor tile products. American Olean is positioned as your preferred supplier of ceramic floor tile providing our customers with a true one-stop source.